Retro road warrior now on sale.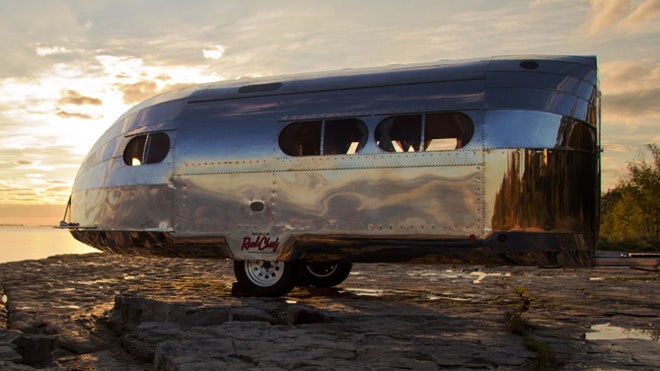 From the depths of the Great Depression comes one of the most charming retro-style travel trailers on the open road, the Bowlus Road Chief. Based on a vehicle from the 1930's that was designed by the same man behind Charles Lindbergh's Spirit of St. Louis, the Road Chief has been reborn with updated materials and modern features.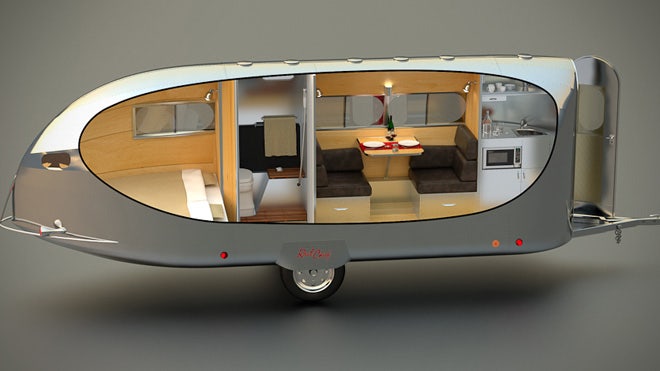 The original Road Chief was one of the lightest and most aerodynamic travel trailers of all time, and formed the basis for the iconic Airstream trailers that followed. The new one stays true to this tradition with a teardrop shape, aircraft-grade aluminum construction and a weight of less than 2,000 pounds. It's larger than the classic version, with 6′ 4″ of headroom inside, but still fits in a standard garage.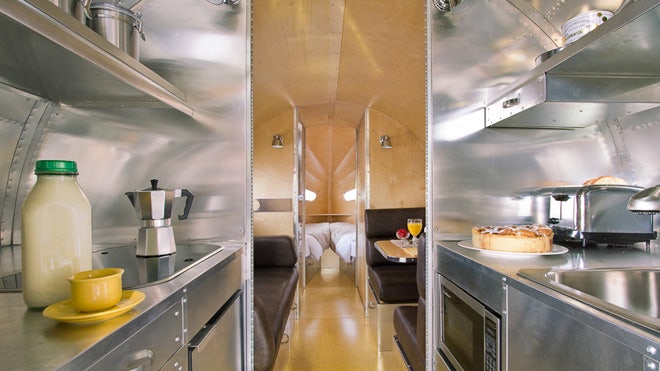 The Road Chief is fully-equipped with kitchen, cassette-style toilet, shower and twin beds fitted in the tail section that extend into a larger, nearly king-size bed. A couch in the living area also converts into a sleeping berth. Wireless antennas, power ports and LED bring the interior into the 21st century, while birch flooring and paneling and stainless steel countertops give it a contemporary look that maintains an old-time feel.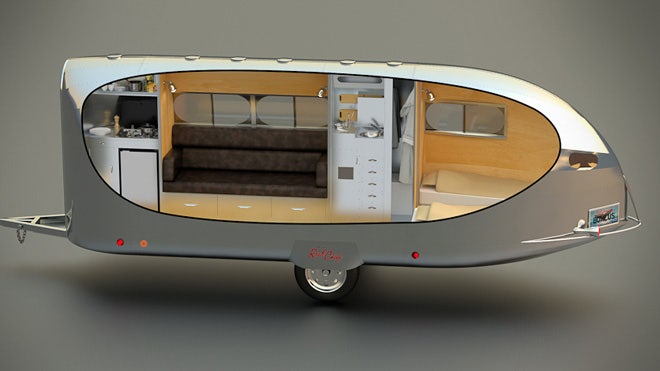 The hand-built Road Chief is manufactured in Toronto, but the company is looking to open a second assembly facility in California to keep up with demand. It currently sells for $100,000, which includes a cover, the name of your choice painted on the wheel skirts and a bottle of champagne so you can christen it like a yacht, or, perhaps more to the point, an airplane.
Read more: http://www.foxnews.com/leisure/slideshow/2013/02/11/bowlus-road-chief-returns/?intcmp=features#slide=1#ixzz2KjbfyWbr