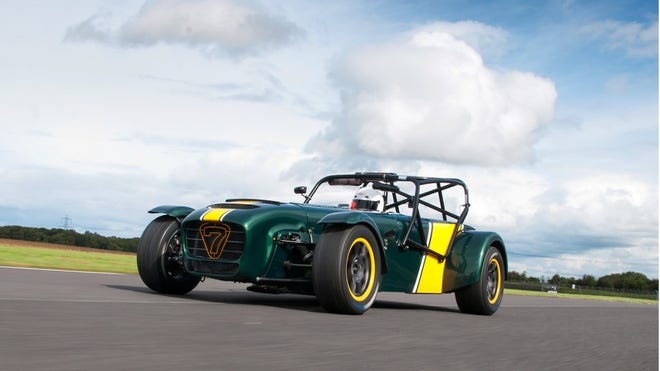 Caterham Superlight R600
Sure, it may look 55 years old, but that's only because it is.
The Caterham Superlight R600 is the British automaker's latest and fastest take yet on the Lotus Seven sports car of 1957. Weighing less than some motorcycles at just over 1,100 pounds, the low-slung roadster is powered by a 275 hp supercharged Ford four-cylinder engine and can hit 60 mph in a supercar quick 2.88 seconds or less on its way to a top speed of over 150 mph, the tarmac passing by so closely you can file your nails on it.
Alas, designed for a one-make racing series in the U.K., the $72,478 slick-tired two-seater is not yet available in the U.S., so you'll have to settle for the 263 hp R500…for now.
Source: Caterham Cars
Read more:http://www.foxnews.com/leisure/slideshow/2012/11/02/hottest-new-cars/?intcmp=features#slide=4#ixzz2BKFV3vBN